About Us
Founded in 2007 as one of three family-owned manufacturing businesses, KB Surfaces has grown into one of the largest wholesale fabricators of Granite, Marble, Soapstone, Quartz, Laminate and Solid Surface in New England. We are of the few single source providers, offering our customer true one-stop shopping. KB Surfaces is a local, family owned and operated company known for our customer service and delivering fast, on time, quality jobs -- for both commercial and residential projects.
Commercial and Residential
KB has a long history of working with all the largest General Contractors and Millwork Companies in and around the New England area. We have worked on commercial projects such as Fenway Park, Paparazzi, Patriots Place, The Meadowlands, PF Chang's, Webster Bank, Dunkin Donuts, Starbucks, The Mark Hotel, The Smithsonian, The Hard Rock, Hilton, Marriott's etc.
Not only do we fabricate and install for those commercial clients listed above, we also have relationships with many architects, designers, contractors and kitchen and bath dealers to provide countertops and solid surfaces for residential projects.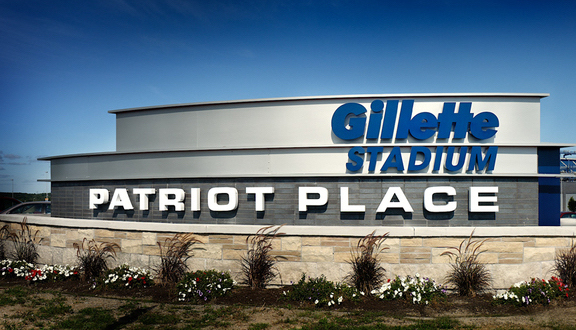 Why KB Surfaces?
The principles of KB Surfaces have been in the industry for 20+ years and bring experience from backgrounds in architecture, product distribution, project management, design, marketing and customer service.
We utilize state-of-the-art technology and equipment to bring you quality fabricated surfaces, perfectly customized for your project. You pick the surface that is right for your project, and we fabricate and install it.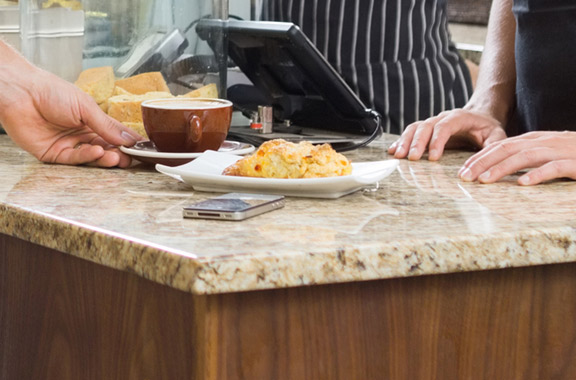 With over 20 years of expertise combined with industry leading technology, we offer you a more comprehensive set of solutions for your granite, stone & engineered stone needs.
What We Do For You
With the cumulative experience we have in design, fabrication and manufacturing, we can offer you a more comprehensive set of solutions for your future Granite, Marble, Quartz, Laminate, and Solid Surface needs. We believe in personal relationships and in bringing customer service back!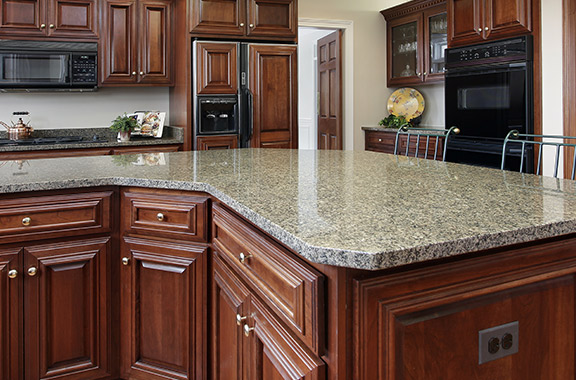 How We Do It
We start our jobs using a state of the art digital templating system. We fabricate using Northwood CNCs, Northwood water jets and the Baca dual bed robot. We are an open shop with the capability of doing Union project work. We also offer Slabsmith to provide high resolution custom slab layouts for our customers.